PROMOTIONS - UP TO 60% OFF ❤️
×
Reference:
2-A543A-48
Sleeves length:

3/4 sleeves

Decoltage:

Round shaped

Colour:

Green

Article number:

Material I:

WISKOZA 95% ELASTAN 5%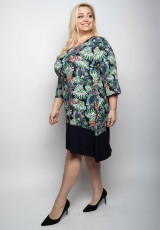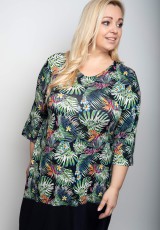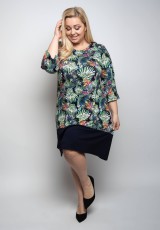 Granatowa sukienka plus size dla kobiet o większym rozmiarze. Przepięknie prezentuje się i doskonale układa na sylwetce plus size. Jest to elegancja i design w jednym ubraniu. Rękawy są krótkie, dekolt położony pod...
Sukienka na miarę dzisiejszych trendów. Zaprojektowana z myślą o kobietach noszących duży rozmiar. Ta propozycja XXL to powiew świeżości i gracji, które warto dodać do codziennej garderoby. Nadaje się do założenia...
Długa tunika w granatowym kolorze przeznaczona dla pań o pełniejszych kształtach. Jest luźna i swobodna. Materiał zapewnia komfort w noszeniu. Krój likwiduje wszelkie mankamenty, a figura kobiety XXL zostaje...
Customers who bought this product also bought